PRESERVE VALUE IN THE THINGS YOU CARE ABOUT
Professional Installers of Premium Surface Protection 
Auto Detailing San Diego
Are you in pursuit of the ultimate car detailing in San Diego? Look no further. Welcome to Excellence Auto Detail, where we are dedicated to delivering unparalleled auto detailing services that will leave your vehicle looking impeccable. With years of expertise in the industry, our team at Excellence Auto Detail takes pride in our commitment to excellence and exceptional quality guaranteed. When it comes to auto detailing in San Diego, as well as a wide array of services such as paint protection, window tinting, vehicle detailing and more, our skilled technicians are trusted professionals who can be relied upon.
We carry only the finest of paint protection film, Ceramic Pro, a revolutionary technology designed to safeguard your car's exterior from minor scratches, environmental contaminants, UV rays, and other potential damage. Using nano-ceramic technology, the PPH forms a durable and transparent shield that enhances the longevity of your vehicle's original paint coat. At Excellence Auto Detail, we offer a range of packages tailored to meet your specific needs, for all services we offer. Whether you desire unmatched paint protection or a premium alternative to traditional waxing, Excellence Auto will exceed your expectations and provide exceptional value for your investment. Embrace the extraordinary at Excellence Auto Detail, where our passion for cars meets the art of auto detailing.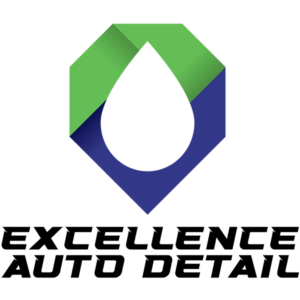 Protect the things in life
that you care about.
Experience the difference of long lasting quality service at Excellence Auto Detail. We are committed to providing exceptional premium services for all your automotive needs right here in South Bay, San Diego. Our dedication to excellence ensures that when we're finished with your vehicle, you'll feel as if you've just driven off the lot. Stop by today and invest in your vehicle!
Highest quality paint coating products
Best all-round clear bra materials
Superior performance window tint film
Most experienced technicians
Luxury auto detail service
Concourse level paint correction available
We detail some of Los Angeles's best vehicles
We have incredible customer loyalty
When it comes to car detailing in Chula Vista, Excellence Auto stands out as one of the premier destinations. San Diego is a big city with an overwhelming amount of auto detail shops. Here at Excellence Auto, we set ourselves apart from the crowd with our commitment to utilizing cutting edge technology sets us apart as we strive to safeguard your vehicle's paint for the long term. Our team of certified and highly trained Ceramic Pro installers stay up-to-date on the latest industry developments. With Excellence Auto Detail, you can trust that your vehicle is in the hands of skilled professionals who prioritize excellence guaranteed.
These guys are not just using the latest and greatest technologies, they wrote the book on paint coating.
Excellence Auto Detail takes pride in exclusively utilizing the automotive industry's most exceptional products. When it comes to paint protection, we rely on Ceramic Pro 9H, renowned for its unmatched durability. This premium solution provides a shield against scratches, rock chips, dirt, and other potential hazards, ensuring your vehicle's pristine condition remains intact. Additionally, our application of the Clear Bra film adds an invisible layer of ultimate protection, keeping your car's paint in flawless condition.
Our coating protects from corrosion and fading
Our clear bra protects from rock chips and scratches
Our window tint protects the interior from the sun
Our detailing service protects the car owner from a bad first impression
WHY IS PAINT PROTECTION IMPORTANT?
At Excellence Auto Detail, we love our cars as much as you do, and that's why we are dedicated to ensuring it maintains its utmost appearance and value. Often, we are more susceptible to car detailing in Chula Vista with the constant road work. While doing regular maintenance on your vehicle it's important to also protect the exterior of your car. As the industry leader in paint protection, Ceramic Pro is designed to preserve your vehicle's paint in impeccable condition. Utilizing cutting edge nano-technology, Ceramic Pro forms an invisible shield, safeguarding your paint from scratches, rock chips, dirt, and debris. Not only does it offer unmatched protection, but it also boasts a self-cleaning effect, making maintenance and washing a breeze. Invest in your vehicle now, increase resalvalue for the future. When you choose Excellence Auto Detail, you're opting for the best auto detailing experience San Diego has to offer.
Excellence Auto Detail takes immense pride in delivering the utmost quality and car detailing service to Chula Vista and other South Bay communities. As industry leaders, we rely on the exceptional protection provided by Ceramic Pro. Our technicians prioritize staying at the forefront of the industry by regularly participating in training, ensuring we are always updated on the latest advancements and product lines. When you choose our Ceramic Pro or Clear Bra packages, you can trust that your car's paint is shielded from the elements encountered on the bustling roads of San Diego. The dedicated technicians at Excellence Auto Detail are passionate about ensuring your vehicle looks as stunning as the day you drove it off the lot. Visit us today and let us take care of all your automotive needs, exceeding your expectations with our unrivaled technique and attention to detail.
Get a free quote for Ceramic Pro paint protection installation