UNMATCHED TINTING SERVICES CHULA VISTA
Best Window Tinting San Diego
In search of exceptional and cost-effective window tinting options in San Diego? Look no further than the remarkable KAVACA Carbon X film package. This versatile window tint provides a wide selection of tint shades and percentages to cater to the unique preferences of every vehicle owner. Infused with advanced non-metallic nano-carbon technology, Carbon X film effectively blocks 99% of UVA and UVB rays, ensuring maximum protection. Moreover, it filters out 70% of infrared heat while maintaining crystal clear visibility for a comfortable driving experience. With KAVACA Carbon X film, you can enjoy superior window tinting without compromising on clarity and performance. At Excellence Auto Detail, we take pride in providing cutting-edge window film solutions that are at the forefront of technology. Thanks to the advancements in nano-technology by Ceramic Pro, our ceramic-infused IR window film sets new standards in performance and quality. With our top-notch film, you can expect unparalleled excellence that surpasses other films available in the market today. Experience the ultimate in window film technology with us and enjoy superior protection and performance for your vehicle.
Exterior Car Wash
Deep Cleaning of all Surfaces
Interior Vacuum and Shampoo
Deep Interior Cleaning
Clay Bar
Polish and Carnauba Wax
Starting at $450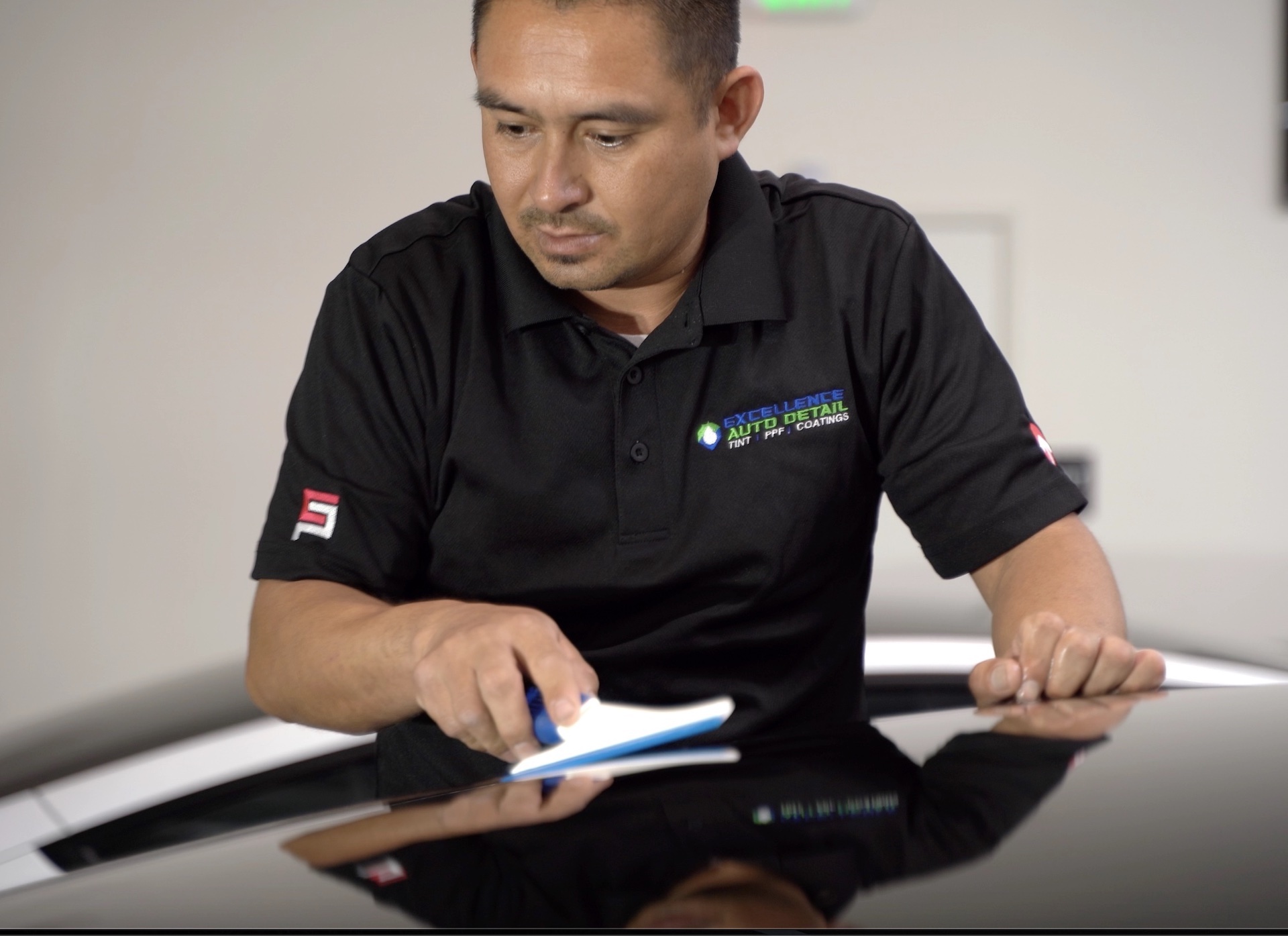 The best way to protect your investment!