Keep your car cool all year round!
Car Window Tinting San Diego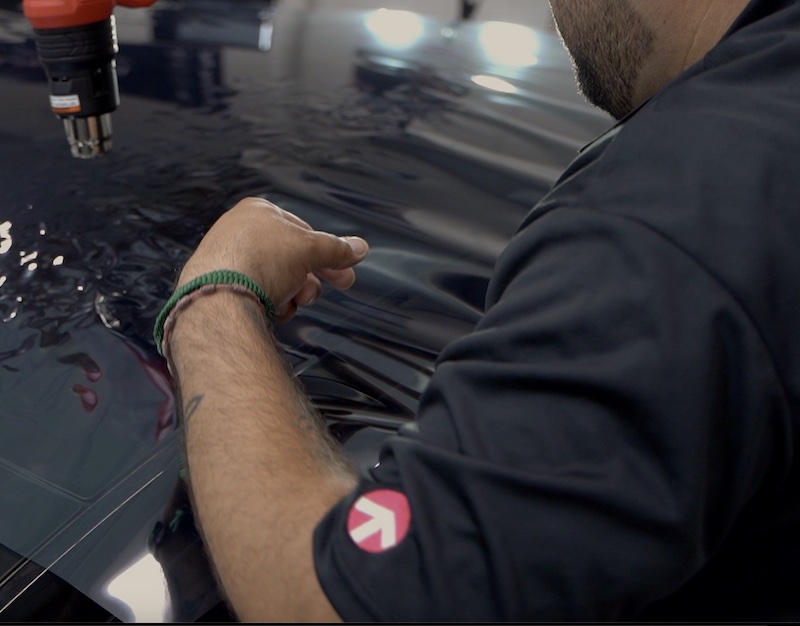 Infrared Tinting Services
While considering installation of car window tinting in San Diego, consider the following questions; Are you someone who frequently embarks on long road trips or travels for extended periods? Do you often leave your car parked outside, whether at home or during work hours? If you resonate with either of these situations, then you are an ideal candidate for our Ultimate IR Package. Excellence Auto Detail is your trusted destination for superior window tinting in San Diego, with a team of skilled professionals specialized in infrared installation. When it comes to window tint film, the benefits go beyond enhancing the aesthetics of your car. In addition to adding a touch of customized style, it elevates functionality. Our Infrared Package goes above and beyond ensuring that your car stays cooler, protecting your personal belongings from prying eyes and preserving the interior of your car. By effectively rejecting heat from entering the vehicle or building, our package provides the finest window tinting solution available in Los Angeles. If you prioritize the protection of your skin, vehicle's interior and your valuables, then our Infrared Package is the perfect fit. Experience the combined benefits of heat and UV protection for everything covered by the film. Rest assured that our non-metallic film will not interfere with any signals entering or exiting your vehicle. Elevate the safety and comfort of your vehicle with the Infrared package offered by Excellence Auto Detail.

Non-Reflective
Non-Metal: Won't Block Cell, Satellite or Radio Signals
Protection from Heat, UV and Infrared
Lifetime warranty Against: Adhesive Failure, Peeling, Delamination, Fading and Cracking