KAVACA PAINT PROTECTION FILM INSTALLATION
Welcome to Excellence Auto Detail, your premier destination for automotive perfection. At Excellence Auto Detail, we understand that your vehicle deserves the utmost care and protection to maintain its pristine appearance. Introducing KAVACA Paint Protection Film, the cutting-edge solution that ensures your car's exterior remains flawless, no matter the challenges it faces on the road. Crafted with state-of-the-art technology and precision, KAVACA Paint Protection Film offers an invisible shield against scratches, stone chips, road debris, and the elements, preserving your car's finish in pristine condition. Join us as we explore the world of KAVACA and discover why it's the ultimate choice for those who demand excellence in automotive protection.
Clear Bra Protection National City
KAVACA Clear Bra is not a short-term solution. It's designed to stand the test of time, with advanced materials that possess self-healing properties. Minor scratches and imperfections vanish, leaving your car looking as good as new. This long-lasting protection not only maintains your car's appearance but also enhances its resale value. Prospective buyers are more inclined to pay a premium for a vehicle that has been meticulously protected, making KAVACA a wise investment.
Clear Bra Protects Against
Oxidation
Rock Chips
Swirling & Marring
Insect Acids
Scratches
Featured Package: Full Front Kit
Entire coverage of hood (with wrapped edges)
Full fender coverage (with wrapped edges)
Bumper coverage
Front side mirrors
Headlights
Rear luggage area

Paint Chipping

Rock Chips

Road Salt

Bugs

Scratches

Tree Sap
Experience an additional advantage when choosing KAVACA paint protection film installation with our expert team at Excellence Auto Detail. Our KAVACA film is equipped with a built-in ceramic coating that offers maximum protection and minimal maintenance. With its water-resistant properties, KAVACA guards against fading, water damage, and yellowing, ensuring the longevity of your investment. While elevating your vehicle's overall aesthetic, KAVACA's self-cleaning attributes also save you valuable time on washes and upkeep. Following a meticulous KAVACA application by our skilled team, you can expect a glossy and sleek appearance that will make it feel as though you've just driven your car off the lot.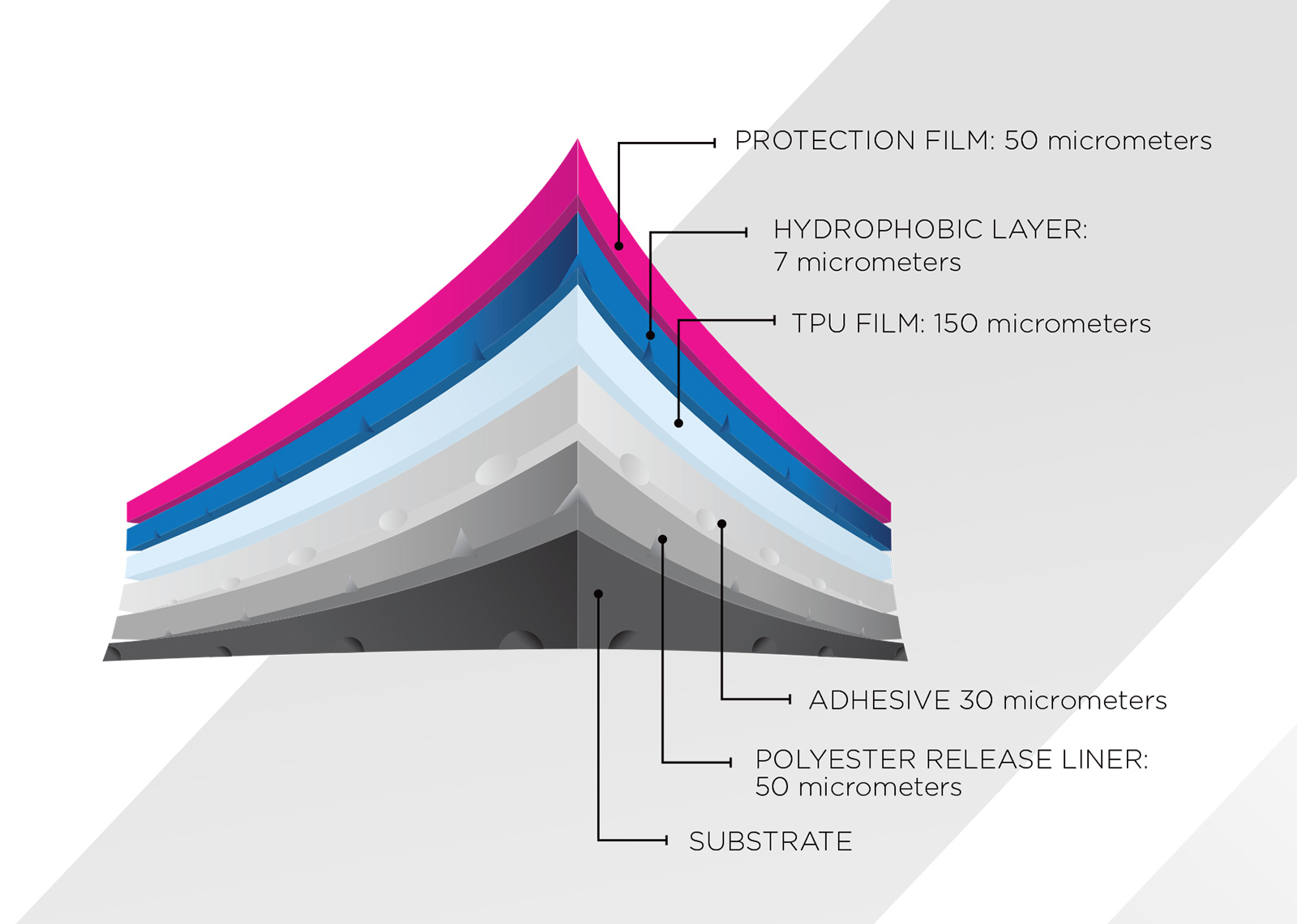 With KAVACA Matte Finish PPF, Excellence Auto Detail offers you the opportunity to effortlessly shift from a glossy paint job to a luxurious matte finish, all at a fraction of the cost of a full matte paint job. This sleek and stylish PPF isn't limited to car paint alone; it can also be applied to various materials, including carbon fiber. Infused with a unique adhesive formulation, KAVACA Matte PPF boasts a generous surface area that seamlessly complements Ceramic Pro coatings, even if your car has previously undergone the coating process.