CERAMIC PRO LIFETIME WARRANTY
Ceramic Paint Coating
Excellence Auto Detail is the leading destination for Ceramic Pro coating in San Diego. Trust our highly trained Elite Dealers, certified in the application of Ceramic Pro, the industry leader in nano ceramic paint protection. This transparent liquid is applied to the initial layer of paint on your vehicle protecting it from potential damage from UV rays, scratching and environmental chemicals. This glass-like coating not only offers a shield, it also alleviates routine cleaning responsibilities. Water beads up and rolls off of the coated surface, making it a breeze to wash your car. Traditional waxing methods are no match for the hot summers in South Bay. Wax will melt right off, leaving your car's paint unprotected and exposed. If you're looking for the best ceramic coating in South Bay, then look no further than Excellence Auto Detail. We offer a variety of packages to fit your needs, and our team of experts will make sure that your car is protected for years to come.

1 Layers of Ceramic Pro ION Base Coat
1 Layer of Ceramic Pro ION Top Coat Applied as a Top Coat
1 Layer of Ceramic Pro Wheels & Calipers (Face of Wheels)
Ceramic Pro Rain applied on all of the vehicle's glass
Paint Correction (Labor TBD)
Vehicle Reported to CARFAX
5-year Warranty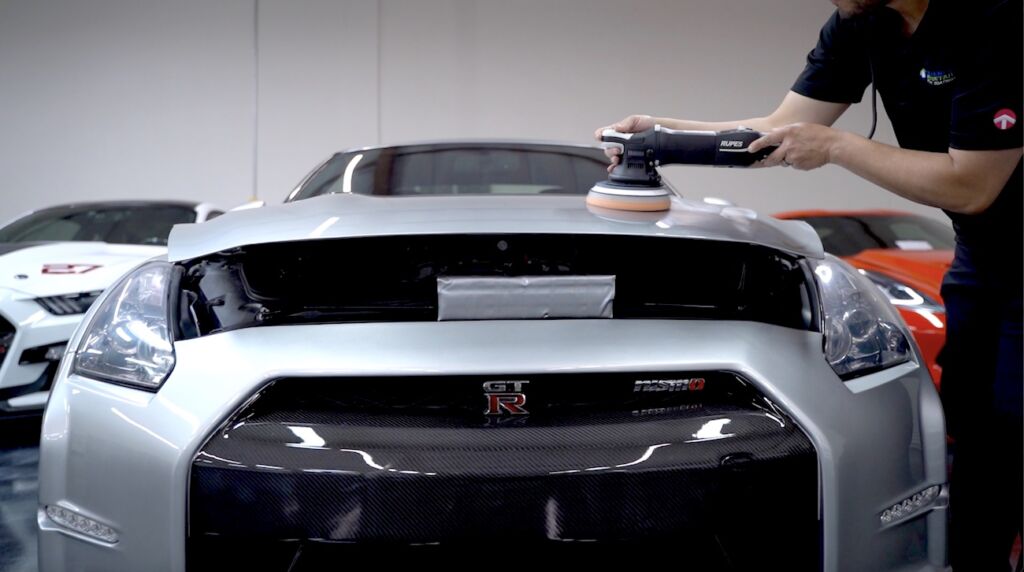 The best way to protect your investment!
Ceramic Pro Coating Ion Package, The Best Ceramic Pro Coating
The Ceramic Pro ION package is the perfect way to protect your car's investment. Our skilled professionals are Elite Dealers in the administering of Ceramic Pro coating, using nano-technology to add a layer of ceramic paint coating for ultimate protection. Starting with a routine paint correction package, imperfections are removed from your vehicle for a fresh application surface. Next, a single layer of Ceramic Pro ION Base coat is applied to endure road debris, dirt and more. Following the base coat is 1 layer of Ceramic Pro Ion Top Coat, Ceramic Pro Wheels & Callipers, and Ceramic Pro Glass on all suitable surfaces. This premium paint coating package creates a durable, self-healing layer that will keep your car looking its best for years to come guaranteed with our lifetime warranty.
Introducing Ceramic Pro ION, an innovative self-leveling ceramic paint coating harnessing cutting-edge nano-technology to safeguard your vehicle against various environmental factors.