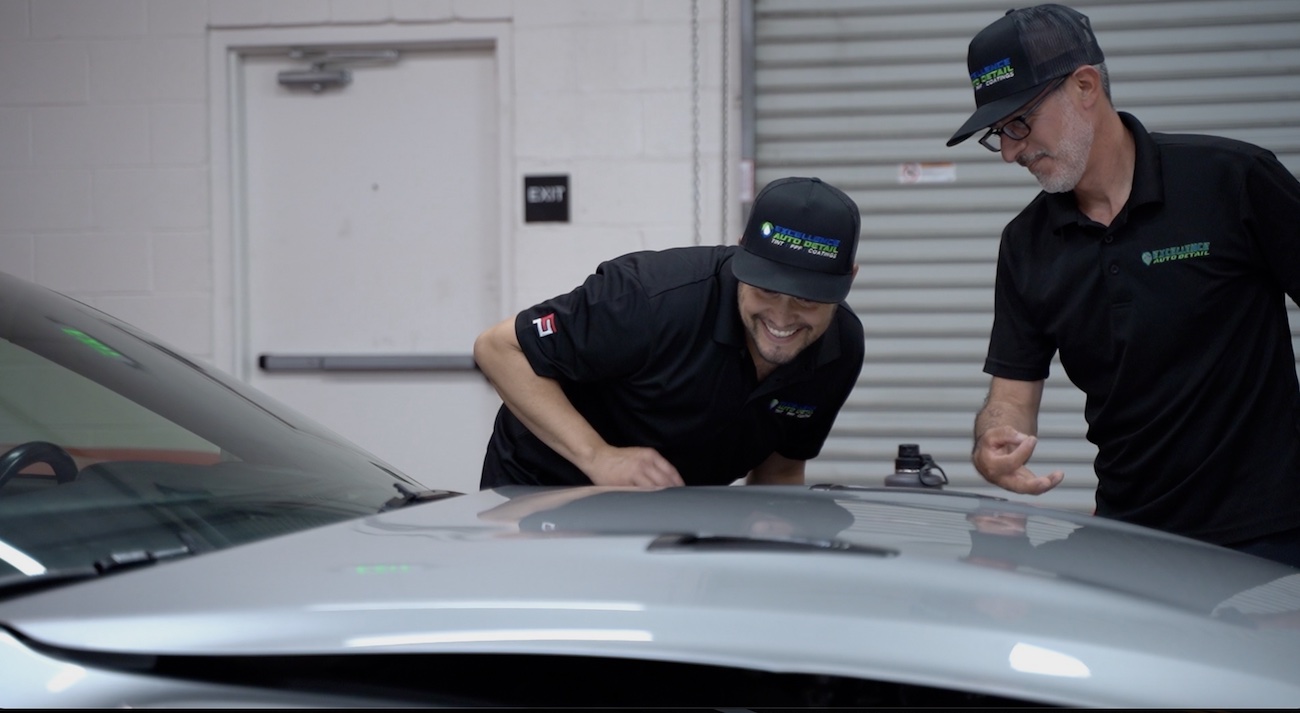 BEST SAN DIEGO AUTO DETAILING
When choosing services such as car detailing in San Diego, you are in the best hands at Excellence Auto Detail. It can be overwhelming choosing from the wide range of auto detailing shops and packages. Here at Excellence Auto Detail, we keep it simple and consistent with our deluxe wash and restoring your vehicle to a fresh off the dealership look. Our Deluxe Package offers our most affordable interior and exterior deep clean. From the wheels and rims to the windows, our team will hand clean everything making this Deluxe treatment more in depth then your typical drive through car wash. Our compressor blow out will keep your car shining like it is brand new again. To dive deeper into a more thorough clean, our Exterior Mini Detail package offers everything the Deluxe wash includes while adding both the clay bar, polish and carnauba wax which adds an extra level of shine and protection for optimal results. Lastly, when needing paint correction we have just the package for you. Our Exterior Paint Correction packages include a deluxe wash, multi-stage paint correction, hand-applied premium paint sealant, with the option of adding an additional Ceramic Pro coat.

The best way to protect your investment!
Bumper
Headlights
Full Hood
Full Fenders
Front of Side Mirrors
Rear Luggage Area
Deluxe Wash
Two Step Paint Correction using a Rupes compound and a polish
Hand-applied Premium Paint Sealant
Recommended added layer of Ceramic Pro
Our professionals are trained with an eye for detail and are equipped with the tools to tackle a multitude of requirements to achieve optimal results. Hiring us to take on your auto detailing needs can save you time and effort while knowing we achieve consistent quality. Maintaining regular car detailing can ensure the value of your vehicle will be preserved and increase resale value. Exterior, interior and correcting services are options among the packages we offer at Excellence Auto Detail. Regardless of the package you choose, we will ensure your car is in pristine condition upon return.
Excellence Auto is the premier choice when it comes to detailing your vehicle. With years of experience, we are the trusted detailing company in the Mile of Cars Area, South Bay.